Poster illustration for Middlebury College to celebrate and create awareness for the garden right off campus "The Knoll".

A project I worked on whilst employed at Studio Muti.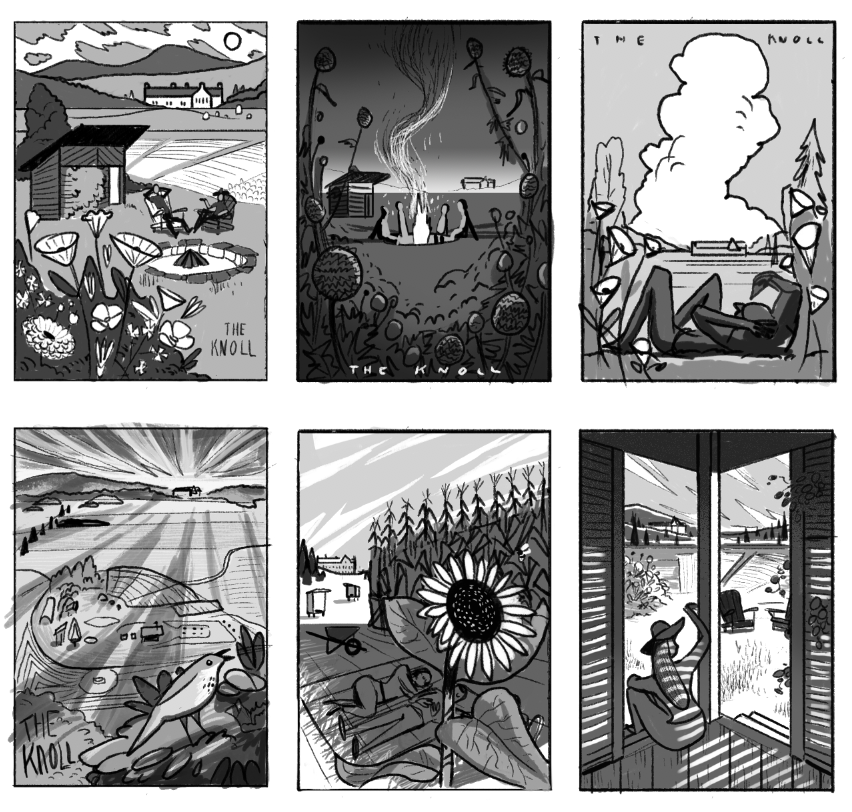 Exploring some options. In this case we took the bird out:) The client also requested that we add the flowers from the first option into option 4.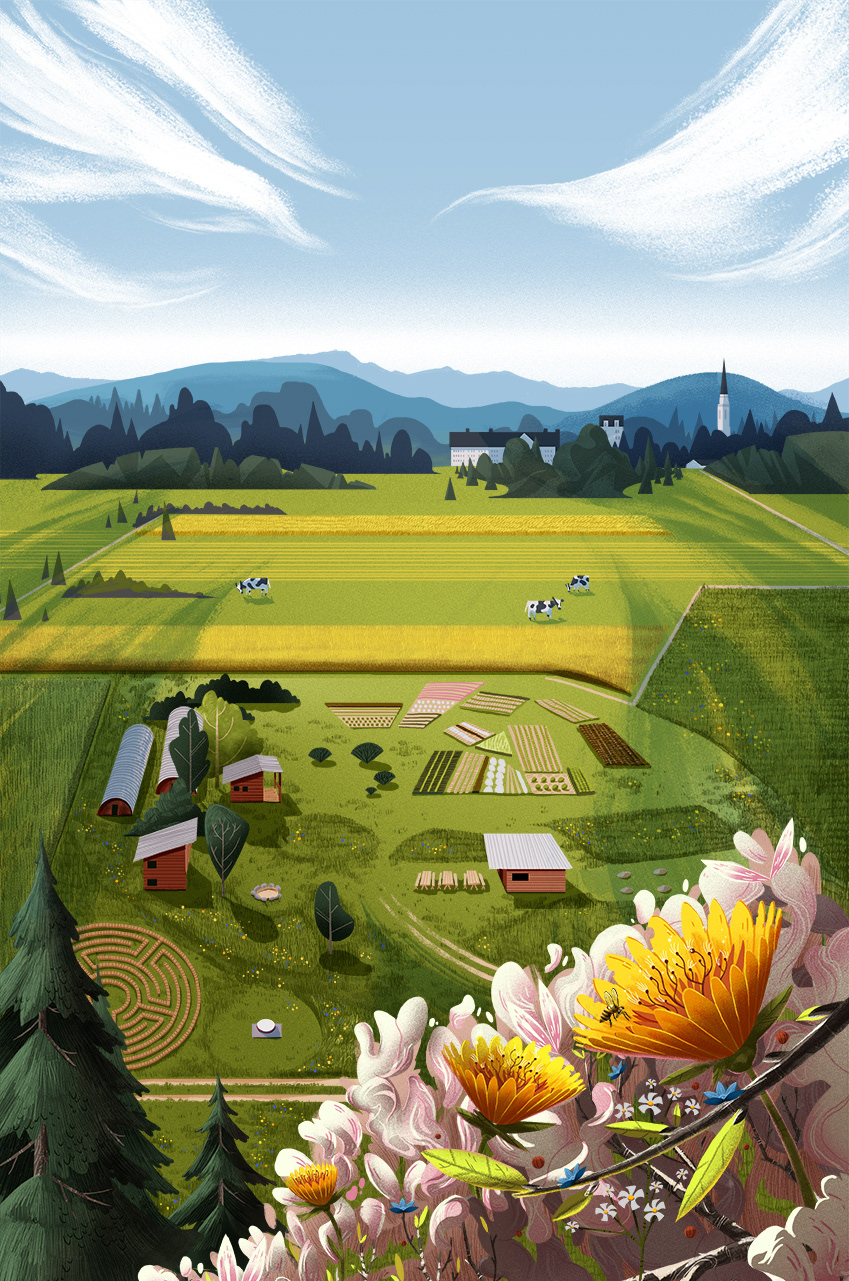 Think the client was going to add some text to the bottom of the poster.